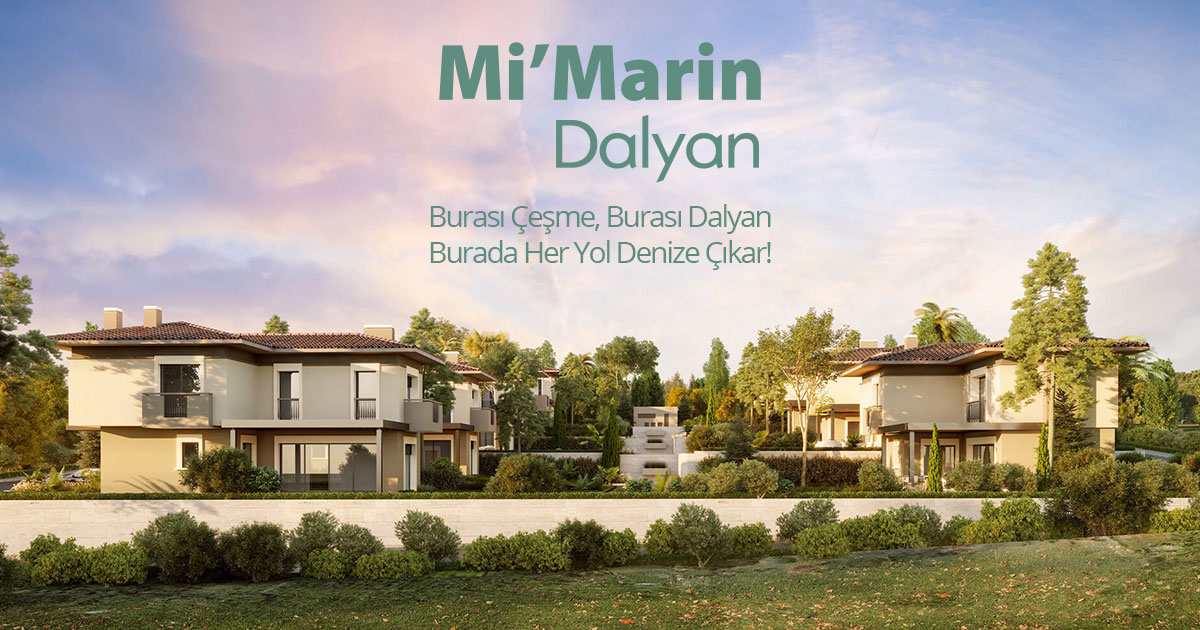 Izmir's brand of high-quality, brand-worthy and profitable projects known as the Mi'Marin Yapı, is now building a life in Çeşme Dalyan where all the ways connect to the Sea.
With its own spacious gardens, 4 + 1 concept, unique nature, terraces and swimming pools and 5713 m2 area of 9 boutique villas on the property Mi'Marin Dalyan is the place to live the life to its fullest.
The admission date of Mi'Marin Dalyan, with the proximity to all the bays of the peninsula, one of the most beautiful bays in the city of Dalyan, is estimated to be at summer 2019.
The Mi'Marin Dalyan project with ongoing promotion started at 2018 with 20 months installments without down payment which will continue until February is attracting the investors interested in Turkey's leading vacation hotspot Çeşme.